GILLES BALMET
Untitled ( Rorchach )
2004 / 2007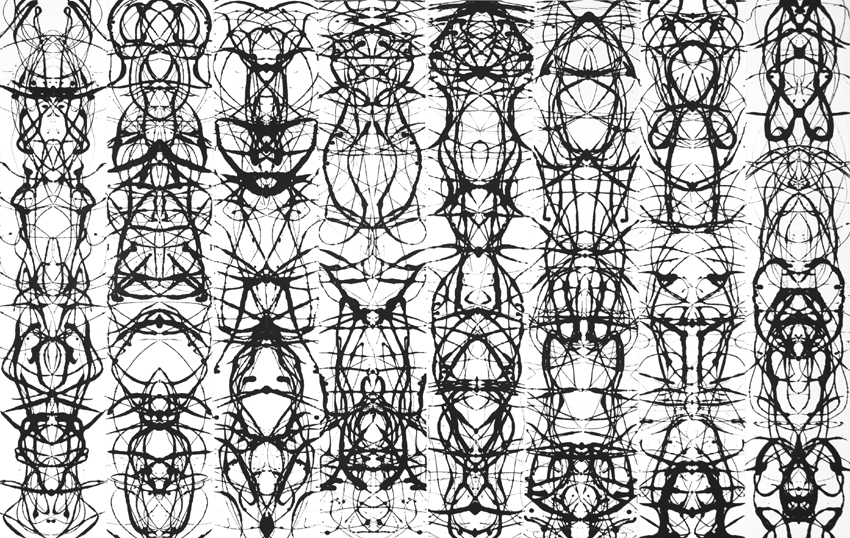 Untitled ( Rorschach ) 190x300 cm 2007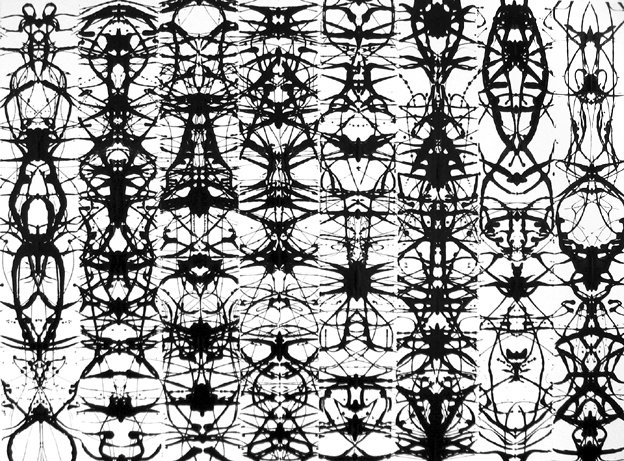 Untitled ((Rorschach) 190 x 140 CM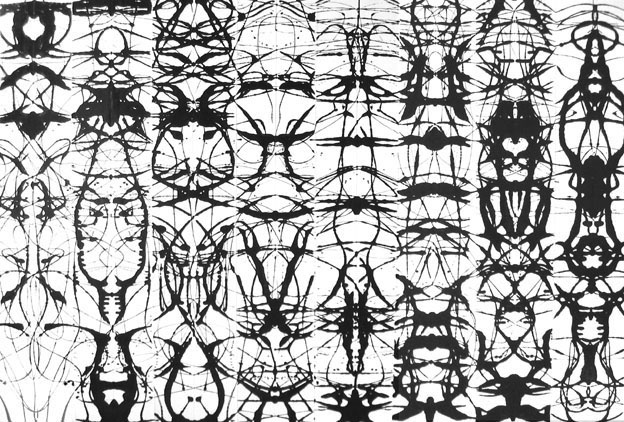 Untitled ((Rorschach) 170 x 128 CM
Untitled ((Rorschach) 190 x 140 CM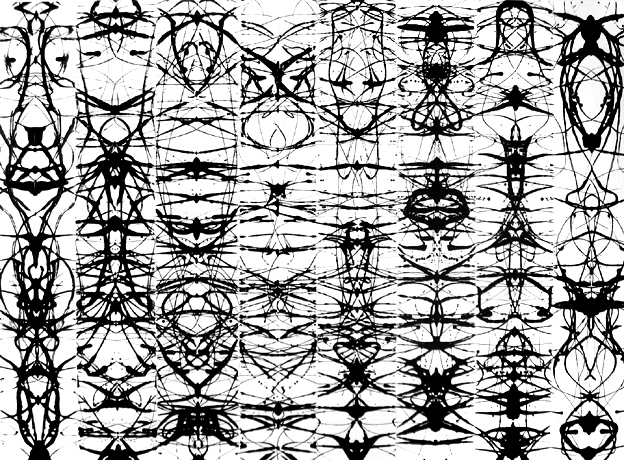 Untitled (Rorschach) 190 x 140 CM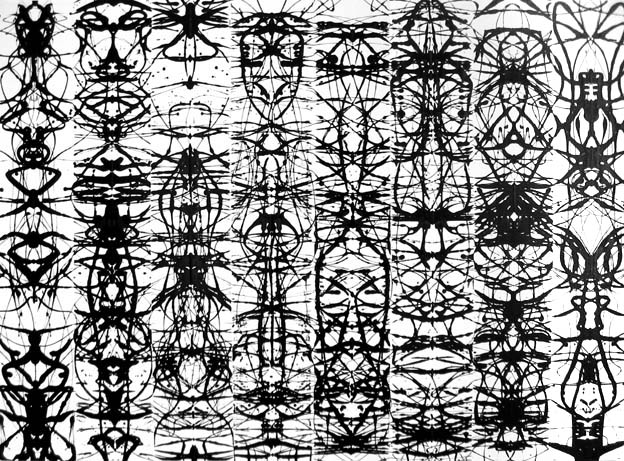 Untitled (Rorschach) 190 x 140 CM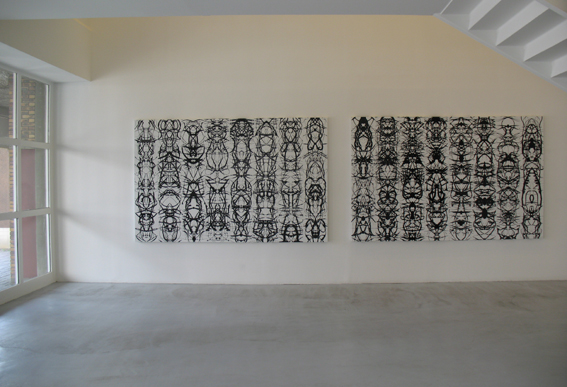 vue de l'exposition The art teacher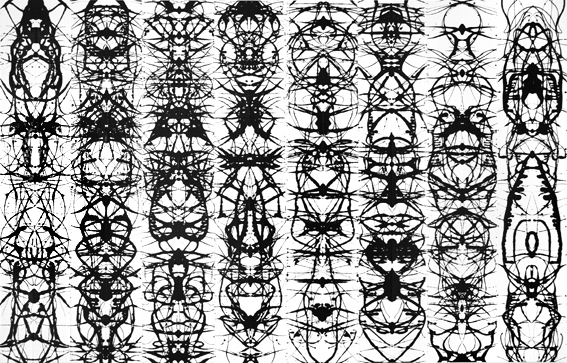 Untitled ( Rorschach )
La série Untitled (Rorschach) s'inspire du test du psycho diagnostique de Rorschach et fusionne une technique de dripping popularisée par Jackson Pollock avec un ordre symétrique répété en bandes verticales appliqué à ces entrelacs de peinture aléatoires, créant ainsi une œuvre à la lecture complexe. Notre regard navigue entre les détails parfois anthropomorphes des motifs, sur lesquels nous pouvons projeter nos interprétations et les nombreux réseaux de coulures interrompus par les plis de la toile qui ont permis leur élaboration.
Untitled ( Rorschach )
Untitled ( Rorschach ) is a series of paintings inspired Jackson Pollock 's dripping paintings and by the psychodiagnostic test of Rorschach which uses black symmetrical dots interpretations to compose a diagnostic. Here, the paintings are created on the floor with a pre folded canvas method, like a fan in paper. After that preparatory state, Gilles Balmet creates a complex web of black painting dripped on the pre-folded canvas and re folded it completly to transfer the painting on each sides on the vertical stripes. The result is an unfolded and complex web spread all over the surface of the canvas where everyone can project his interpretations on the anthropomorphic elements which appears with a new symmetrical and repeated order. The viewer can also play with the lines that belong to the first all over dripping of painting and which has been modified and interrupted several times to create new vertical and symmetrical ramifications.

VOIR AUSSI LA RUBRIQUE PRESSE ICI